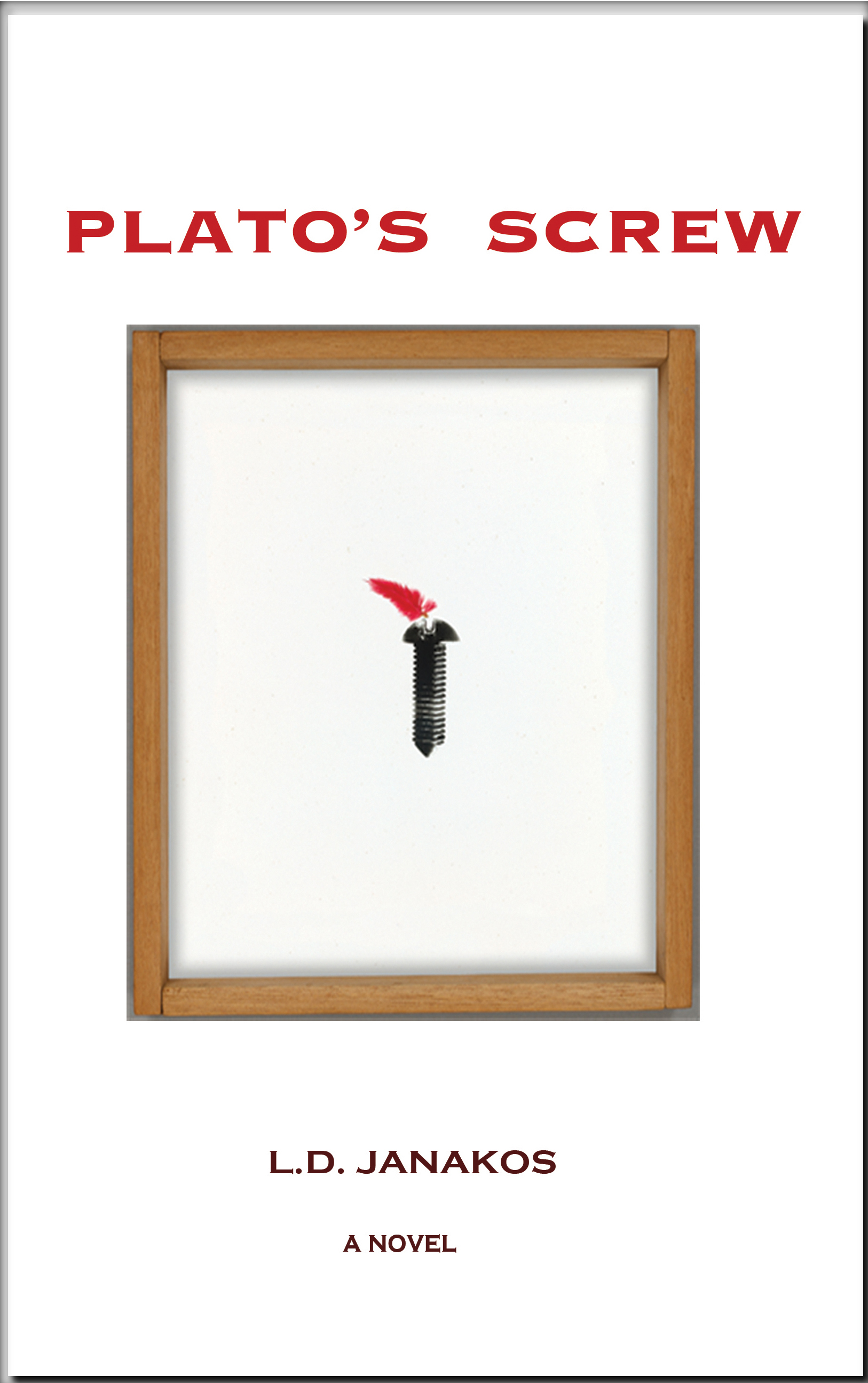 L. D. Janakos, Plato's Screw, Wild Ocean Press; 2nd ed., 2013.
http://platos-screw.blogspot.com/
excerpt
An anti-novel built on frames, chapters and an almanac(k) of things. Take a surreal picaresque journey into the absurd reality of work, love and surveillance. An eccentric physicist and an ambivalent writer hired to follow him to collect impressions of his life find their reality sandwiched between the absurd and the surreal as they search for the pathology of windows, listen to the last sounds before the first utterance, and try out ways to outsmart their inherited inadequacies or social ambiguities.
L. D. Janakos,
The Oldest Show

(after the abandonment)

,
highmoonoon
,
2003
.
sample (pdf)
Dreamer and contortionist by trade, 19-year-old Reselda takes an unwanted picaresque journey through our contemporary interior landscape. Haunted by old myths and mostly foolish people in charge of her life, she not only tries to live out her first love for a mysterious man, who remains partly hidden, but to get to her own story, which seems buried under everyone else's.
Reselda
by LD Janakos
In this absurd coming of age story, a traveling dreamer from the oldest show circus wakes up in a vacant horse pasture without any knowledge of how she got there. When she is threatened with trespassing, she escapes into a surreal forest but can't find her way out to get her trailer, the only place she can dream new dreams for her acts.
Reselda: no older than twenty Croquette: a surreal "monk" from Monastery C who speaks mostly in riddles Crocket: Croquette's partner from Monastery C who also speaks mostly in riddles Morrison: A poet lost in the forest who has lost his tower. Friend to Reselda Ob/Swifty: Same character in different contexts; truthtellers Sheriff/Masked Figure/Dictator 1: Same character different context Cleric/Second Masked Figure/Dictator 2: Same character different context Voice of circus owner Pugacello on answering service Voices of Cut out look alikes: both genders
Janakos is a fiction writer and filmmaker. She is the recipient of a Bumbershoot Literary Award and a University of Oregon Fiction Award along with several finalist awards. Her first novel, the oldest show (after the abandonment) (Highmoonoon Press, 2003), was one of three finalists for a Nivola award by Plover Press. A second edition and adaptation for the stage is forthcoming. She lives and works in California.