Lutz Seiler - the first worthy successor to Thomas Mann's Magic Mountain to appear in contemporary German literature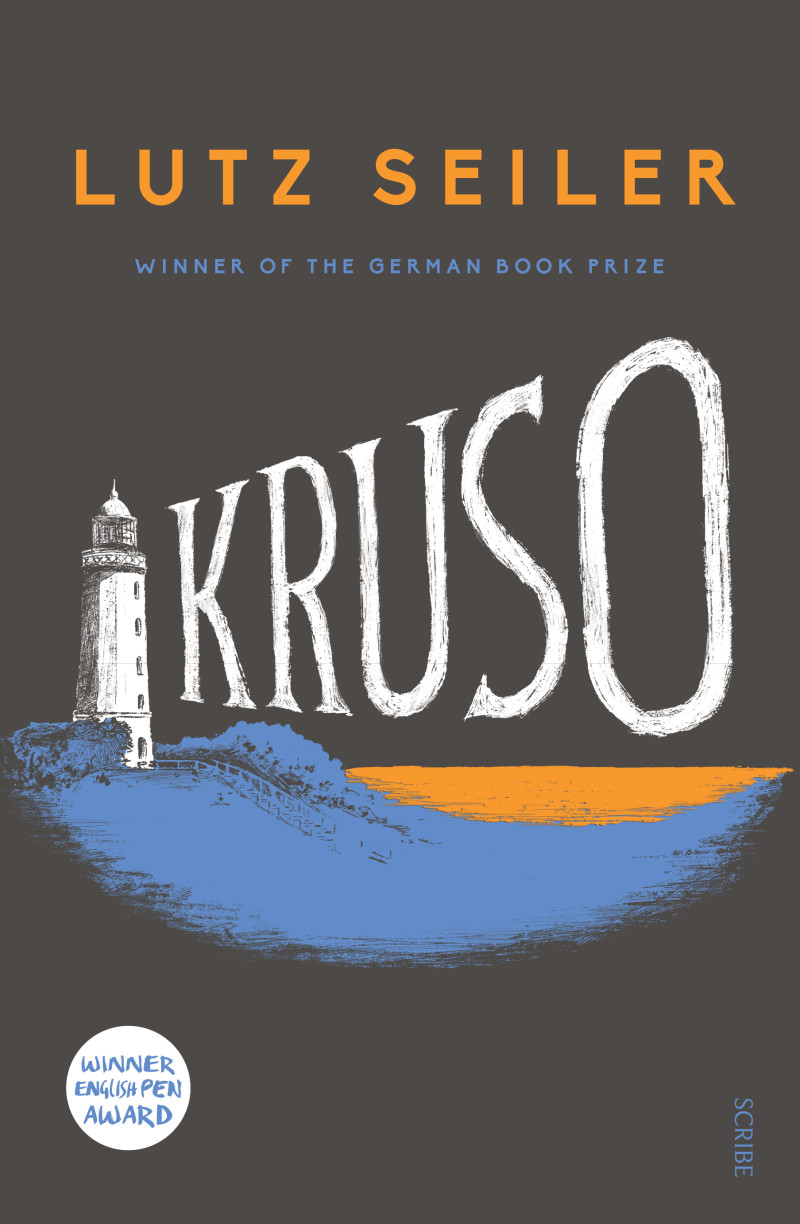 Lutz Seiler, Kruso, Trans. by Tess Lewis, Scribe, 2017.
excerpt
The lyrical, bestselling 2014 German Book Prize winner.
It is 1989, and a young literature student named Ed, fleeing unspeakable tragedy, travels to the Baltic island of Hiddensee. Long shrouded in myth, the island is a notorious destination for hippies, idealists, and those at odds with the East German state.
On the island, Ed stumbles upon the Klausner, Hiddensee's most popular restaurant, and ends up washing dishes there, despite his lack of papers. Although he is keen to remain on the sidelines, Ed feels drawn towards the charismatic Kruso, unofficial leader of the seasonal workers.
Everyone dances to Kruso's tune. He is on a mission — but to what end, and at what cost? Ed finds himself drawn ever deeper into the island's rituals, and ever more in need of Kruso's acceptance and affection. As the wave of history washes over the German Democratic Republic, the friends' grip on reality loosens and life on the island will never be the same.
'Seiler's novel
Kruso
shows what German literature can accomplish when it's fully worked.' -
Welt am Sonntag
'That rare treasure — a great novel.' - Potsdamer Neueste Nachrichten
'A multi-layered philosophical novel that poses a major question to us and to our time: How is freedom possible?'- Die Zeit


'Lutz Seiler's writings trace their roots to Uwe Johnson's poetry and reflect the German past, present and future beyond the surface of "simple truths" [...] In Kruso, Lutz Seiler visualises the hopes and constraints of a whole country by means of one singular place, Hiddensee, during one short period of time, June to November 1989.' - from the statement of the Uwe-Johnson-Prize 2014 jury


'Kruso [is] the first worthy successor to Thomas Mann's Magic Mountain to appear in contemporary German literature.' - Der Spiegel


'Seiler delivers a debut novel with which he manages to catapult himself into the front rank of this country's authors.' - Die Ziet


'A special book that will endure.' - Frankfurter Rundschau


'A sublime book that is far more than just the novel of the year.' Deutschlandradio Kultur


'This novel has historical-philosophical dimensions: it is a significant contemplation on different forms of freedom as well as a wonderfully poetic exaltation of a concrete historical event — a truly great book.' - 3sat Kulturzeit


'Seiler's novel is lyrical and powerful in its eloquence. Already he is to be counted among the great contemporary German literary figures.' - WDR 5
Lutz Seiler, in field latin, Trans. by Alexander Booth,

Seagull Books, 2016.
excerpt
four poems
Lutz Seiler grew up in the former East Germany and has lived most of his life outside Berlin. His poems, not surprisingly, are works of the border, the in-between, and the provincial, marked by whispers, weather, time's relentless passing, the dead and their ghosts. It is a contemporary poetry of landscape, fully aware of its literary and non-literary forebears, a walker's view of the place Seiler lives, anchored by close, unhurried attention to particulars. With his precise, memorable language—rendered here in compelling English—Seiler has pulled off a difficult feat: recontextualizing and radically personalizing the long tradition of German nature writing for the twenty-first century.
Lutz Seiler
is widely acknowledged as one of the major German poets of his generation. He was born in 1963 in Gera, a town in the eastern part of the state of Thuringia in the former German Democratic Republic. He underwent training as a mason and a carpenter and completed mandatory military service. After studying in Halle and Berlin, in 1997 he became the literary director and occupant of the Peter Huchel Museum outside of Potsdam, the most recent caretaker in a line extending from the poet Huchel himself (who permanently left the GDR in 1971) to the poet and translator Erich Arendt. Mr. Seiler has published over six volumes of poetry, short-stories and essays. His many prizes include the Dresden Poetry Prize (2000), the Bremen Prize for Literature (2004), the Ingeborg Bachmann Prize (2007), and, most recently, the Fontane Prize (2010). He was writer-in-residence at the German Academy in Rome in 2010 and at the Villa Aurora in Los Angeles in 2003. In addition, he has been elected a member of the Saxon Academy of the Arts, Dresden, and the Academy of Arts, Berlin.
in field latin
is his most recent book of poetry.